Francis Marion University
About Francis Marion University
About Francis Marion University
Founded in 1970, Francis Marion University is named in honor of South Carolina's Revolutionary War hero, General Francis Marion, who was nicknamed "The Swamp Fox" for using terrain and guile to outwit his Loyalist adversaries.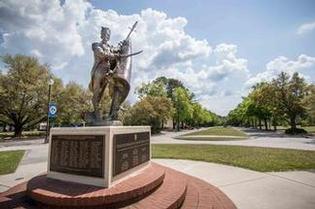 Today, FMU is one of South Carolina's 13 four-year, state-assisted universities. It is located in the northeastern part of the state near the city of Florence and has nearly 4,000 students. Classified by the Carnegie Foundation for the Advancement of Teaching as a master's level university, FMU takes pride in providing a strong comprehensive, liberal arts education in a broad range of undergraduate majors enhanced by three professional schools - the School of Business, School of Education, and School of Health Sciences. The University also offers graduate programs in Business, Education, Psychology, Speech-Language Pathology, Nursing, Physician Assistant Studies and a Doctorate of Nursing Practice. National Rankings
Francis Marion University has been recognized for its excellence in education by several national ranking agencies. US News and World Report named FMU as one of its top regional universities in the south for more than a decade. FMU was named as 'The Chronicle's Great Colleges to Work For' 2013-2017. Affirmative Action/Equal Opportunity Employer.
As Francis Marion University has continued to be recognized for its diverse student body, it especially welcomes applicants who can affirm and enhance its mission and encourages applications by women and minorities.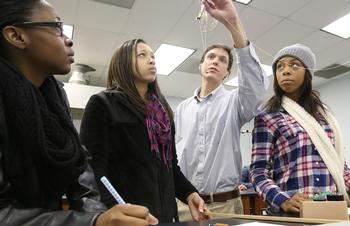 Our Students:
While 95 percent of its students come from South Carolina, the University enrolls students from 36 states and 16 foreign countries, allowing students to experience the diversity of people from other cultures. The student-faculty ratio is 15 to 1, and the average class size is 21. The average age of undergraduates is 21, while the average age of graduate students is 36. Francis Marion University is small enough to provide attention to each student, and large enough to offer a variety of academic and cultural resources. It thus combines the advantages of a liberal arts college with the resources and programs of a public university. The University also maintains a presence in downtown Florence. The state of the art Luther F. Carter Center for Health Sciences is fully equipped with the latest educational technology including a simulation center, an OSCE suite, and dedicated laboratory space for anatomy, physical examinations, and clinical skills training. The Center houses FMU's Speech-Language Pathology Program, Nurse Practitioner/Nurse Education Program, the Physician's Assistant Program, Clinical Psychology Masters Program, and USC's 3rd- and 4th- year Medical Student Clinical Programs.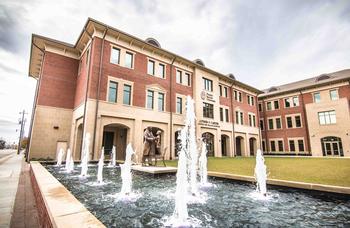 The FMU Performing Arts Center, also located in downtown Florence, is a 68,000 square foot, state-of-the-art performance and educational venue. The facility has played host to many renowned performers. The University has a number of recreational facilities that are available for use by students, faculty, staff, alumni, and by the University's intercollegiate athletic teams. FMU has an outstanding NCAA athletic program that competes in the Peach Belt Conference. It has seven sports each for men and women. The University's school colors are red, white, and blue, and the mascot is a patriot. The Pee Dee Education Center is located on the south end of the FMU campus. The Center is a regional educational consortium serving 19 area school districts, 72,000 students and 5,000 teachers. FMU works closely with the Pee Dee Education Center to provide resources and services to school districts in the community. The University offers to the community programs and services in continuing education, technical and professional assistance, industrial and economic development, and artistic and cultural enrichment. Many cultural activities; concerts, lectures, plays, art exhibits, planetarium and observatory shows, and film series, are offered free to the public.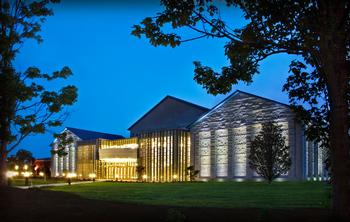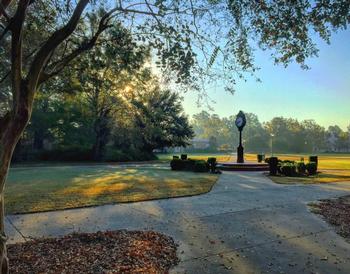 Benefits
Francis Marion University helps to provide faculty and staff with excellent benefits: http://www.fmarion.edu/hr/
1 job with Francis Marion University
Florence, South Carolina
Will commensurate with experience and qualifications
Francis Marion University

The Department of Chemistry at Francis Marion University invites applications for a tenure-track faculty position in organic chemistry or a closely...